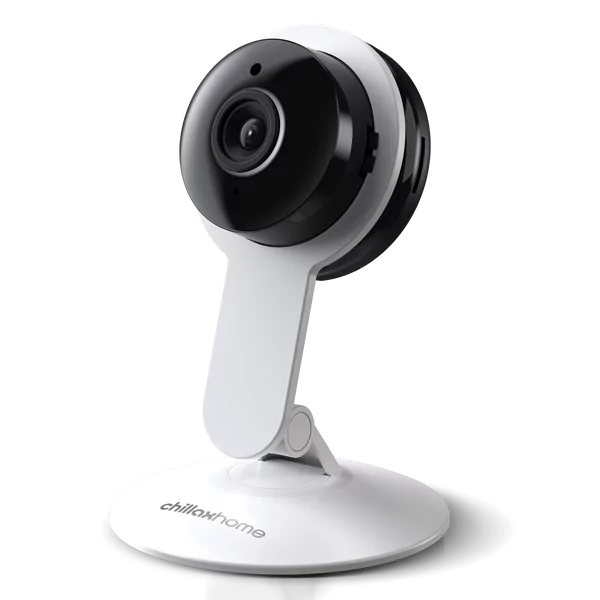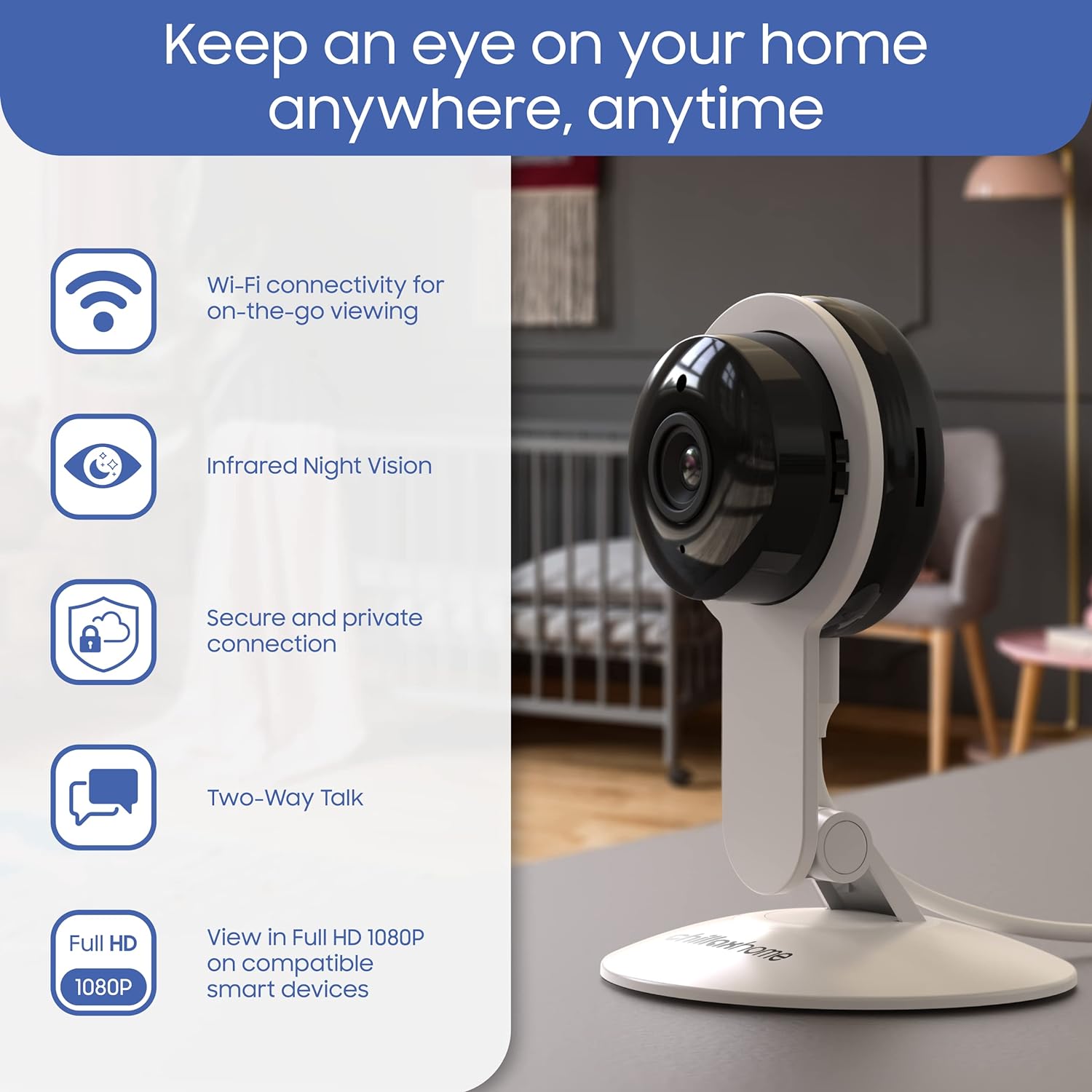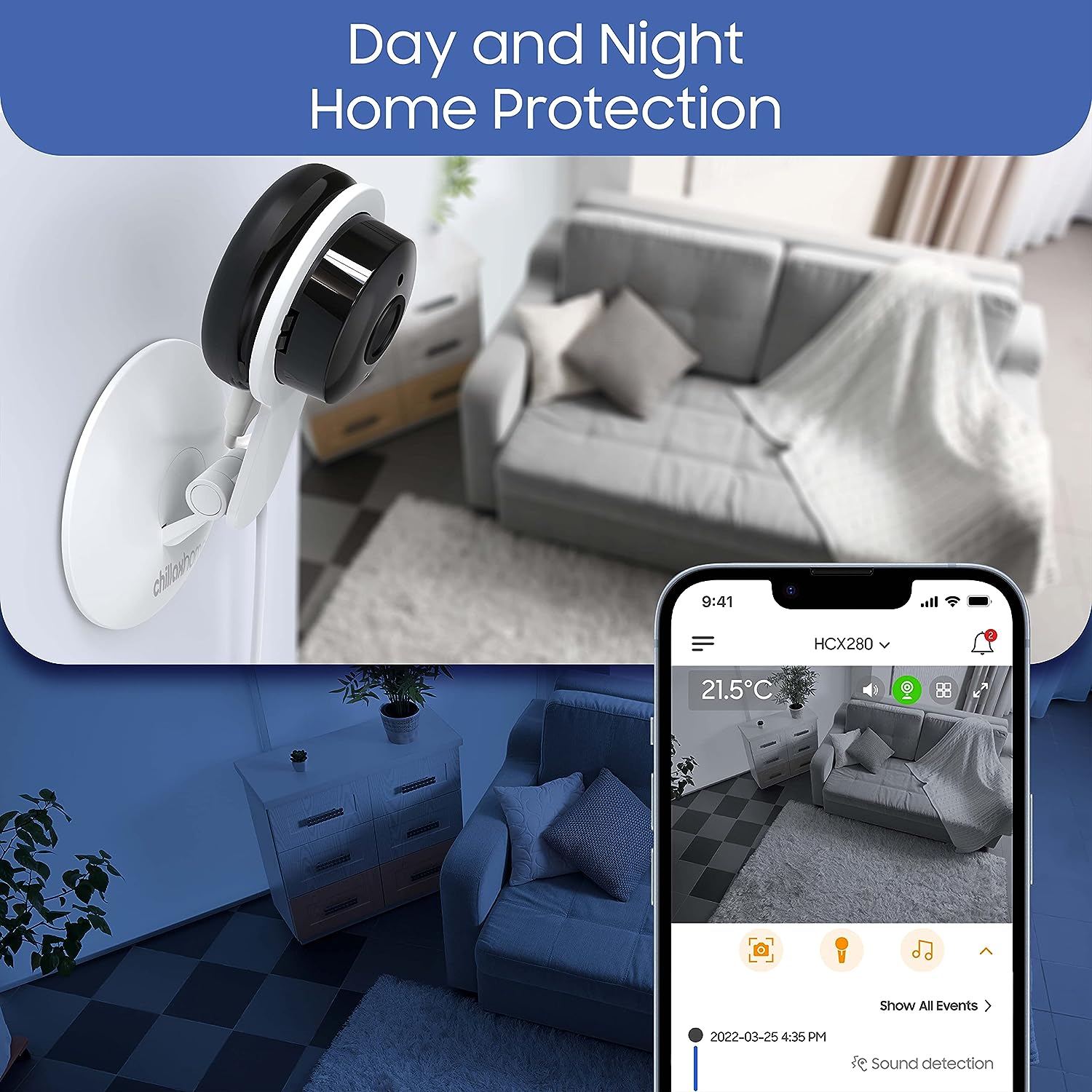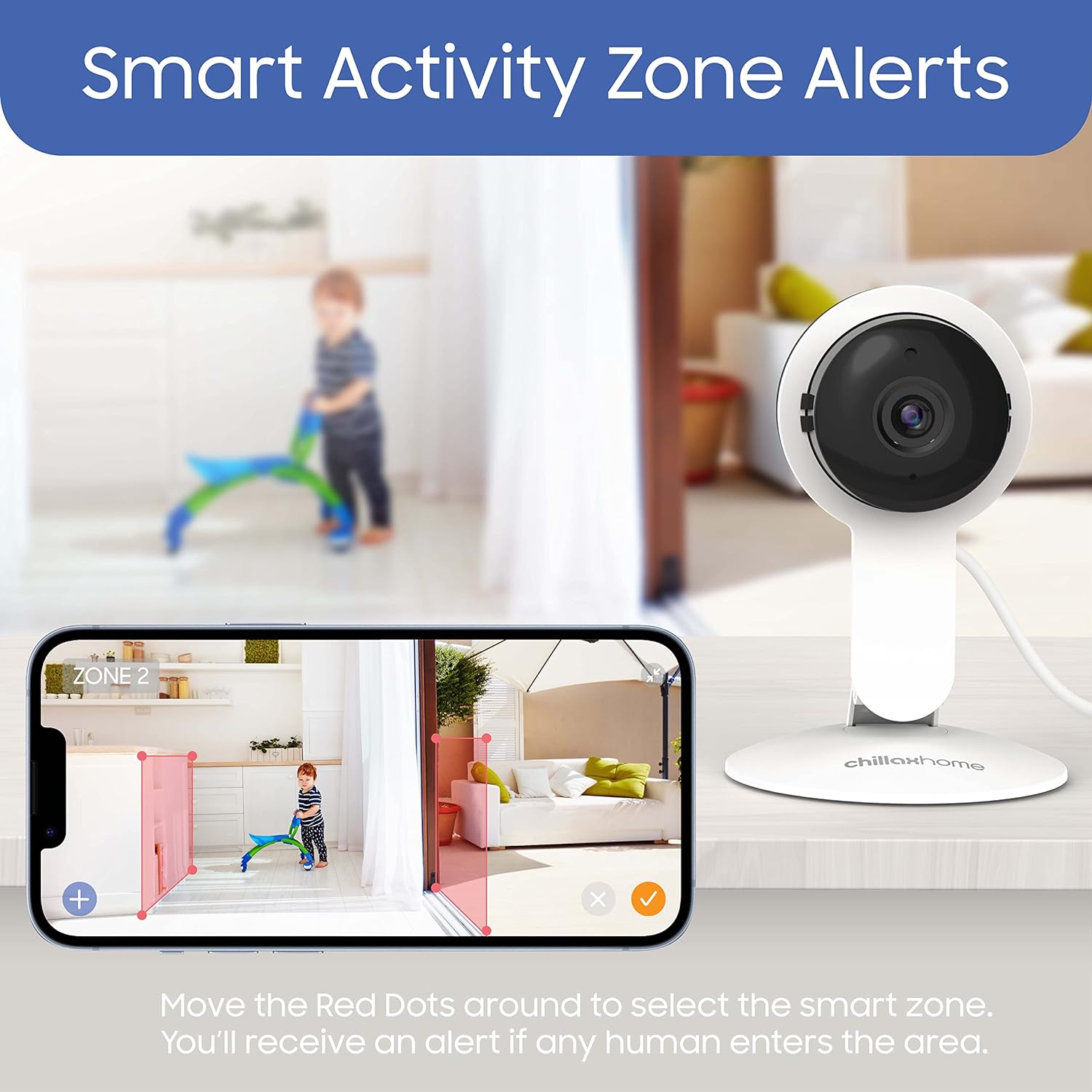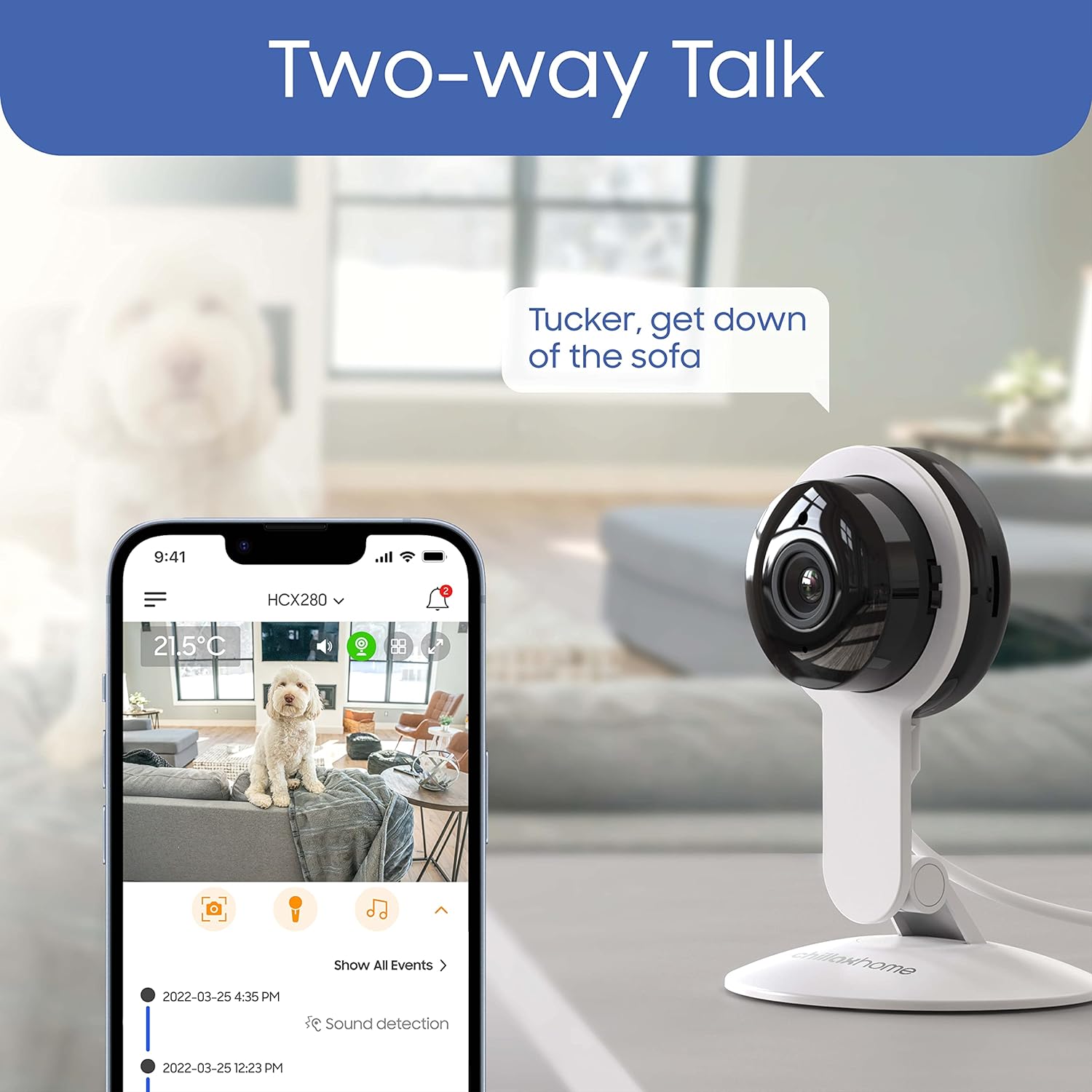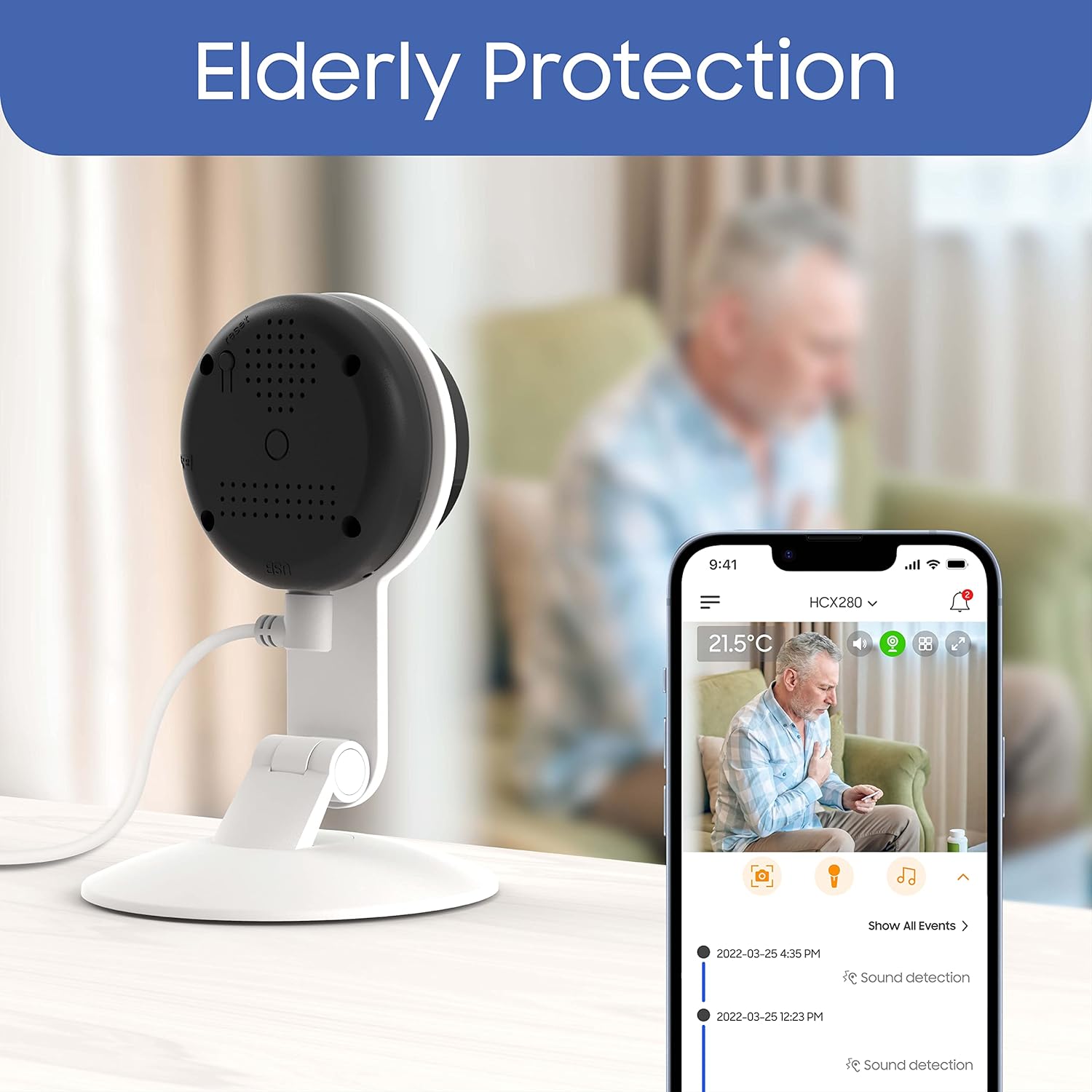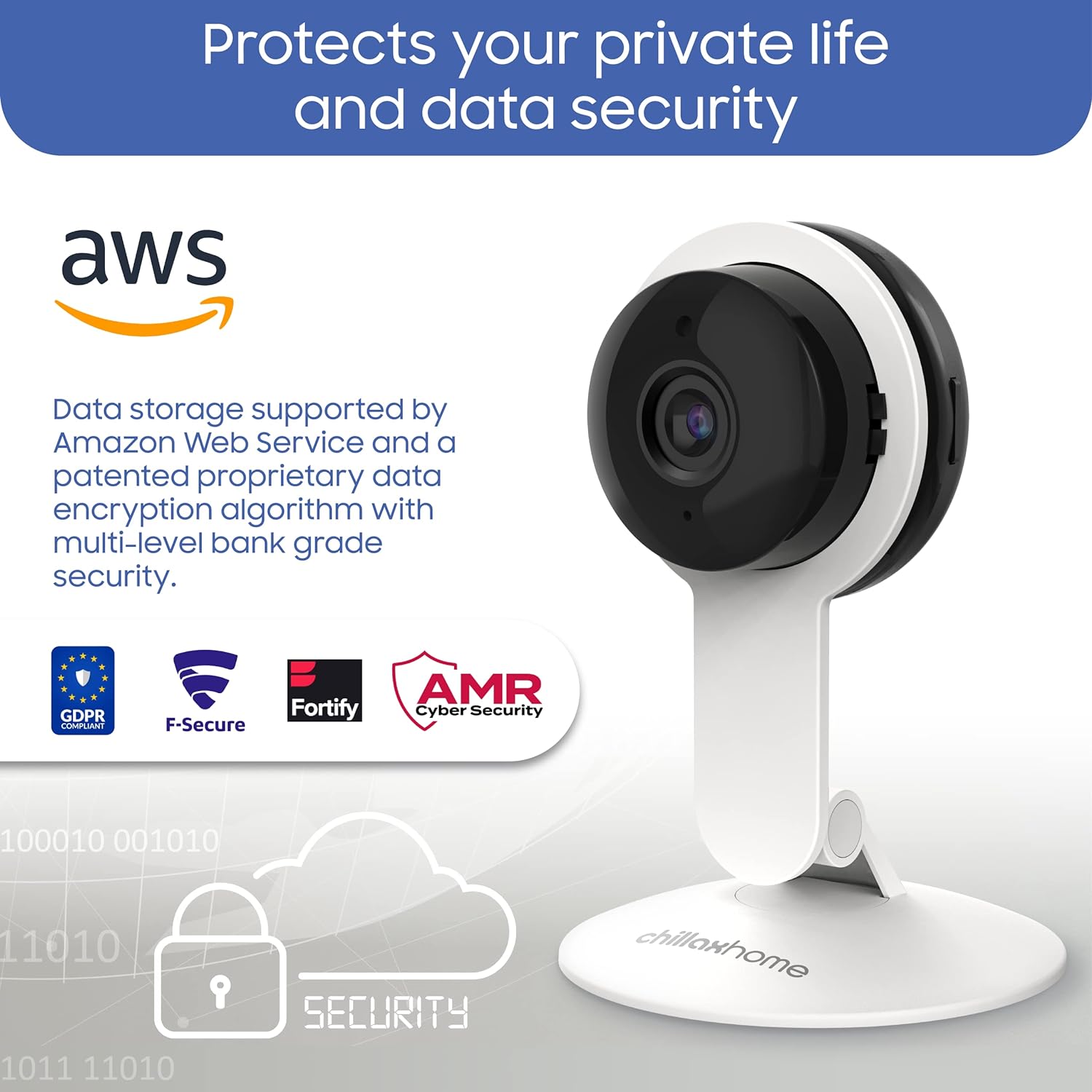 HCX280 Smart Home Cam
Designed to look after your home, family and even pets when you're away, the ChillaxHome Smart Wi-Fi Indoor Cam lets you use your phone to see what goes on at home with 24/7 live streaming via the ChillaxCare app. With a built-in speaker and microphone, listen and speak to family members from anywhere.
Smart Wi-Fi® indoor Home Monitor
The Chillax HCX280 home security camera is a reliable and advanced device that ensures the safety and security of your home. With its cutting-edge features and user-friendly design, this smart WiFi camera provides peace of mind and protection for you and your loved ones.
Equipped with high-definition video recording capabilities, the Chillax HCX280 captures crystal-clear footage of your surroundings. Whether it's day or night, you can rely on this camera to deliver sharp and detailed images, thanks to its infrared night vision technology. It ensures round-the-clock surveillance, even in low-light conditions.
The Chillax HCX280 is a WiFi smart camera that offers a wide viewing angle, allowing you to monitor a larger area of your property. With its motion detection feature, the camera can send real-time alerts to your smartphone whenever any movement is detected, keeping you informed and aware of any potential intruders. 
Access live footage and recorded videos from anywhere at any time through the dedicated mobile app. This app provides a user-friendly interface that allows you to customize settings, view multiple cameras simultaneously, and even communicate through the camera's two-way audio feature. 
Product Name: HCX280 Smart Home Cam
Compatible with App (WiFi Enabled): Yes
Product SKU: HCX280
Remote Access Sharing: Yes
Two-Way Talk: Yes
Infrared Night Vision: Yes
Digital Zoom: Yes
Additional Storage: Yes, Via Micro SD Card
HCX280 Camera
Power Adapter
Quick Start Guide
Easily secure it to the wall directly
Wall Mountable
Setting up the Chillax HCX280 is hassle-free, thanks to its simple installation process. It can be easily mounted onto walls, ceilings, or any desired location. Plus, tilt or swivel the camera in any direction to get the best viewing angle for your needs.
Choose specific zones to monitor
Smart Zones
Setup smart zones and get alerted when motion is detected in those areas only. For instance, setting up smart zones around doors and windows is a get way to know if people enter your home.
Unlock even more features with the
ChillaxCare App
Pair your home camera with the ChillaxCare app to watch the live feed from anywhere. Share remote access with friends and family, setup Smart Zones and receive alerts when sounds or motion is detected.
This camera is great for the price an works perfectly. It has clear vision day and night. It also detects motion and sends notification. It also have option for subscription which will show the whole day video. It works perfectly as nanny cam for me. Must have!
I got this because my 12 year old daughter has epilepsy, and was having seizures about 4 times a week. They would leave her extremely exhausted, and un able to stay awake at school. So I would have to keep her home, this is a great way to keep an eye on her with out sitting on top of her all the time (which drove her nuts). It is a good product for the price, the others were a bit pricey.
This camera is really easy to use, affordable, and very easy to install and operate. The pixels are very clear, no matter where I am, I can know what the child is doing. Can supervise children reading, eating, sleeping. Really better than anything. I really like it.