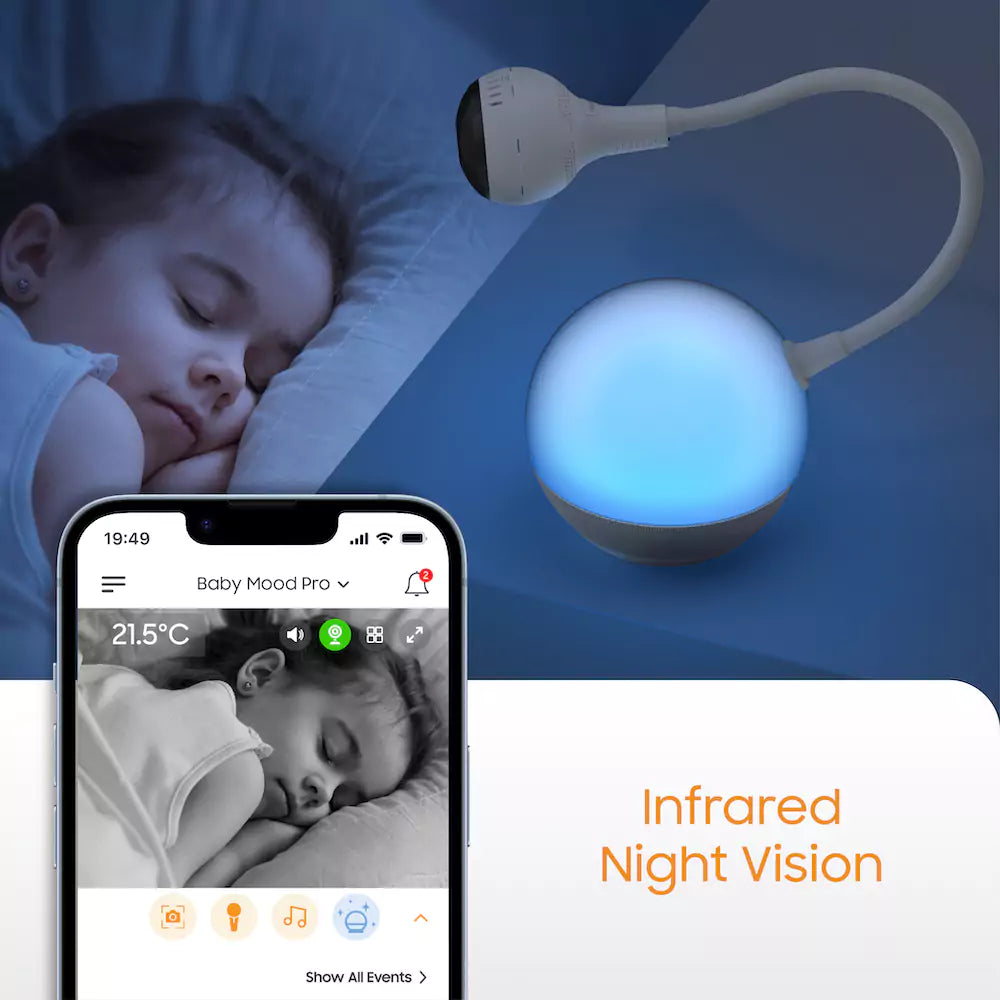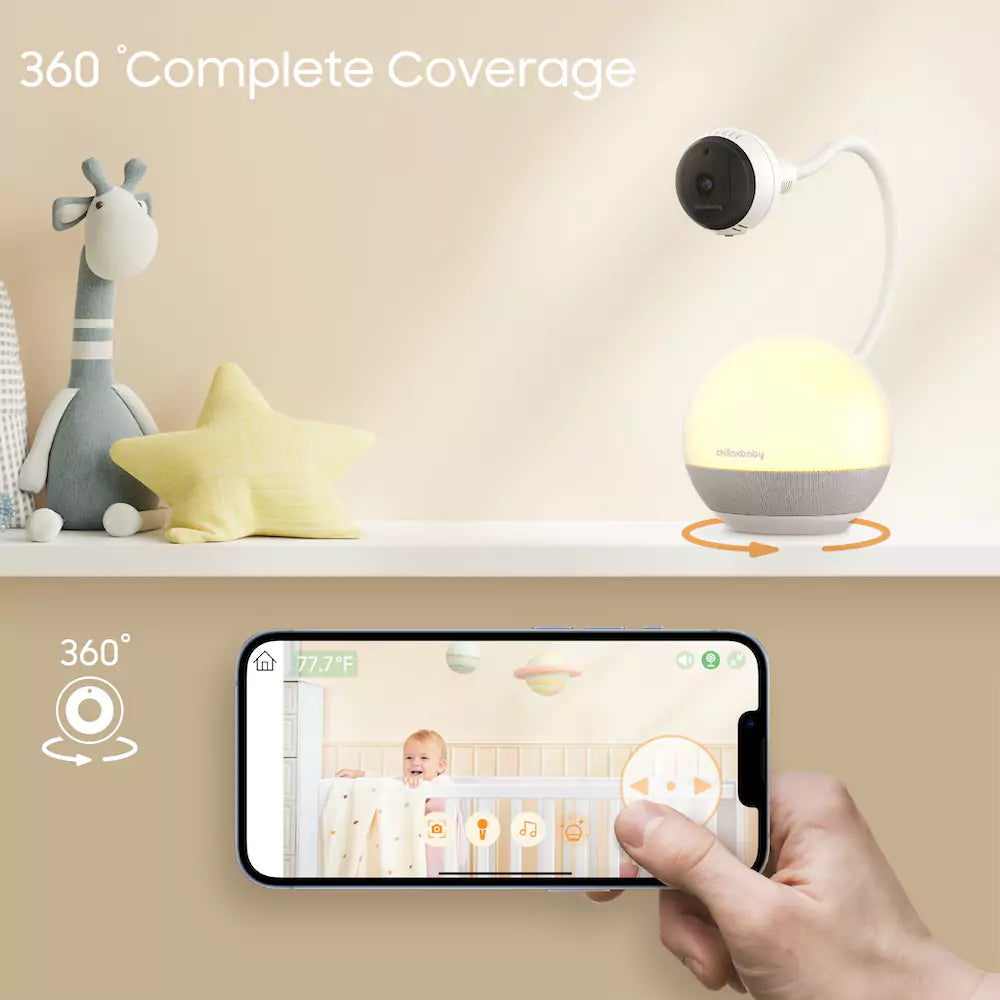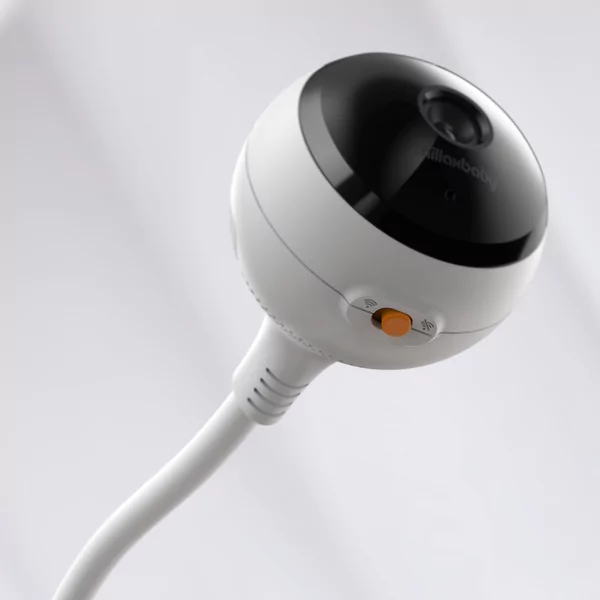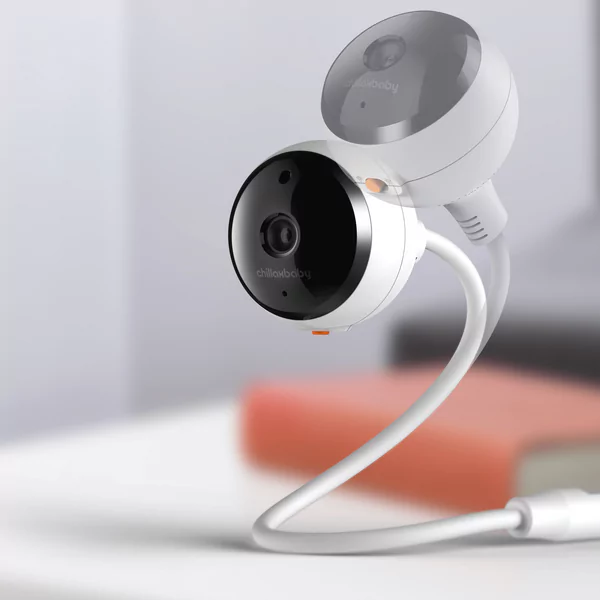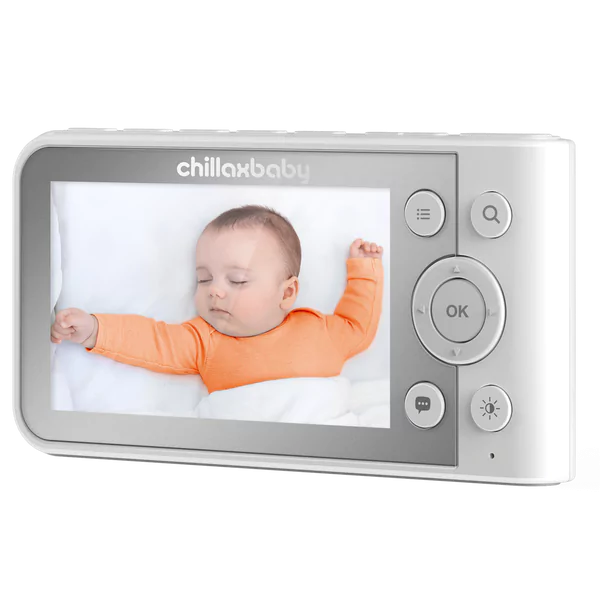 DM620 Baby Mood Pro
FREE GIFT: Get a free Smart Home Cam when buying Baby Mood Pro. Add both items to your cart to redeem this offer.
Baby Mood Pro is a smart baby monitor that comes loaded with powerful features and a removable night light base which doubles as an independent audio monitor & speaker.
Smart Full HD Baby Monitor with Mood Light Soother and 4.3" Handheld Parent Unit
Say hello to Baby Mood Pro, a one-of-a-kind baby monitor, sleep trainer and mood light soother that is designed to help your little one sleep better, put them in a happier mood and lets you keep an eye on them from anywhere. The touch control mood light soother offers soft glow and soothing sounds to comfort your baby when they wake up. With the sleep training support of ChillaxCare app, it assists parents to establish healthy sleep routines with color and sound to teach your child when it's time for sleep or to wake up 
*Add a Baby Mood Lite or a Giraffe Cam and turn this into a dual-camera baby monitor.
Product Name: DM620 Baby Mood Pro
Compatible with App (WiFi Enabled): Yes
Product SKU: DM620
Monitor Size: 4.3"
Remote Access Sharing: Yes
WiFi ON/OFF Switch: Yes
Auto Dimming LED: Yes
Two-Way Talk: Yes
Infrared Night Vision: Yes
Room Temperature Monitoring: Yes
Digital Zoom: Yes
Built-In Night Light/Sleep Trainer: Yes
Built-In Speaker: Yes
Preloaded Audio, Soothing Sounds & White Noise: Yes
Additional Storage: Micro SD Card up to 32GB
Baby Mood Pro Camera
Night Light/Speaker Base
4.3" Parent Unit Monitor
Power Adapters
Quick Start Guide
Easily secure it to the wall directly
Wall Mountable
You don't need to place the Baby Mood Pro on a dresser - you can secure it to the wall directly. With the built-in wall mounting holes, it takes just a few minutes to setup a more permanent installation.
Choose Between 8 Night Light Colors
Night Light & Lullabies
The detachable sleep globe provides you with up to 8 different night light colors. Plus, built-in lullabies can be enjoy through Hi-Fi audio or playback your own recordings so your little one can hear your own voice.
Quickly toggle Wifi Connectivity On or off
Privacy When You Need It
When it comes to WiFi baby monitors, you can never be too cautious. This is why we created a WiFi toggle switch, built right into the baby camera. Want that extra peace of mind - just switch the WiFi to off and it instantly becomes a non-WiFi baby camera.
Say goodbye to the annoying LED light
Auto-Dimming LED
All of our baby cameras come with an auto-dimming LED that dims in darker rooms. Say goodbye to annoying LED lights that shine in your baby's face and say hello to a good night's sleep.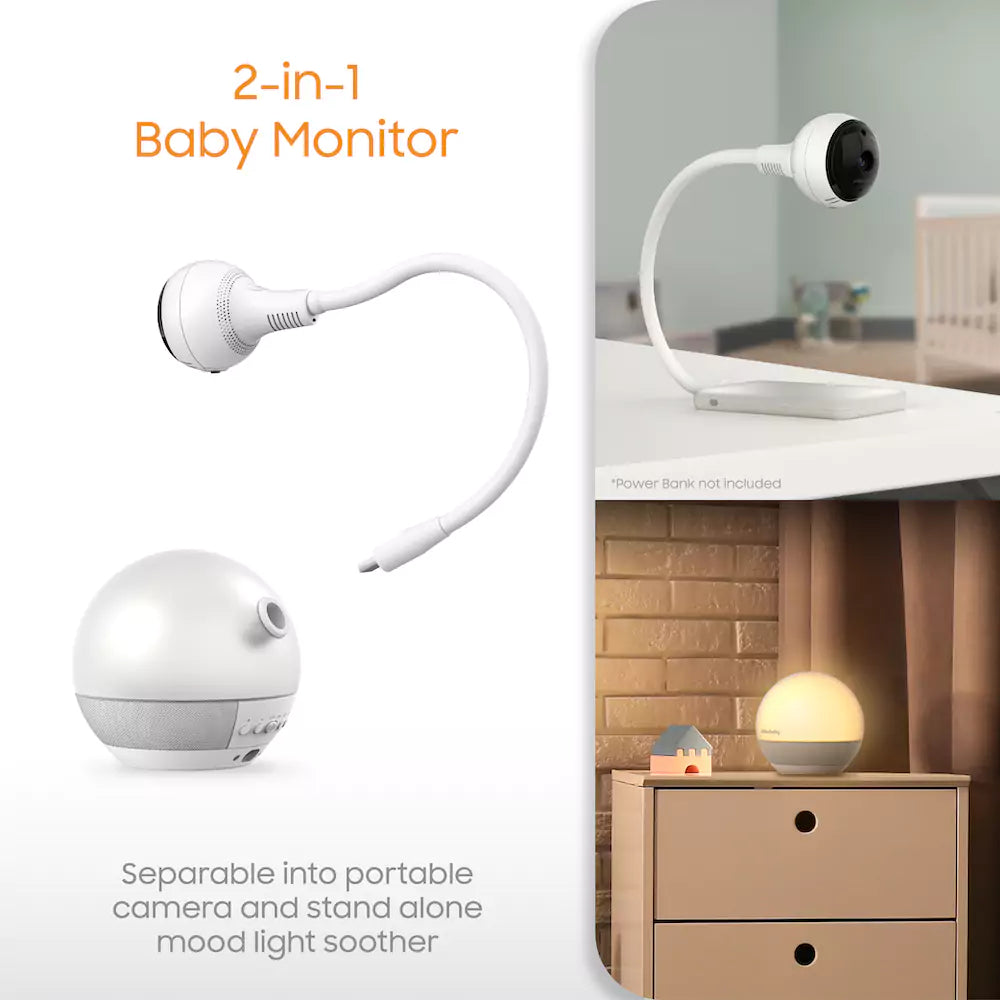 Remove the camera for more portability
Detachable Camera
The Chillax Baby Mood Pro features a detachable camera so you can easily bring it anywhere you want. As a standard USB plug, you will even be able to use it with power banks. Just plug it in and enjoy your live stream whether it's plugged into a wall outlet, a power bank or even a computer.
Twist & Turn It Any Way You Like
Flexible Gooseneck
With the Baby Mood Pro's flexible gooseneck, you can easily get a view of any angle of the room. Just twist and turn it any way you like and it will keep it's shape at all times.
Unlock even more features with the
ChillaxCare App
Pair your baby monitor with the ChillaxCare app to watch the live feed from anywhere. Setup a baby journal for your little one to track all of their milestones, share remote access with loved ones and receive alerts when sounds or motion is detected.
I absolutely LOVE my BabyMoodPro! I love that I can move the camera to any room in the house without bringing the entire base with me! The changing colors really soothe my babes. I have twins so having something so visually and audibly clear is super important and the baby mood pro is definitely a keeper for us.
I have a 3.5 year old and a 9 month old, and I've used a number of monitors over the past few years. This is my absolute favorite one. The screen brightness and clarity is wonderful, which is not common in other brands I've used. The features are also second to none- with options to include feedings and diapers right in the app.
This monitor has SO many features! The screen quality is so clear and bright. I love that I don't need to use wifi to use the monitor. The wind blows here and my wifi can go down for hours so it's comforting not having to rely on that. The baby tracker and sleep timer also make things super easy.