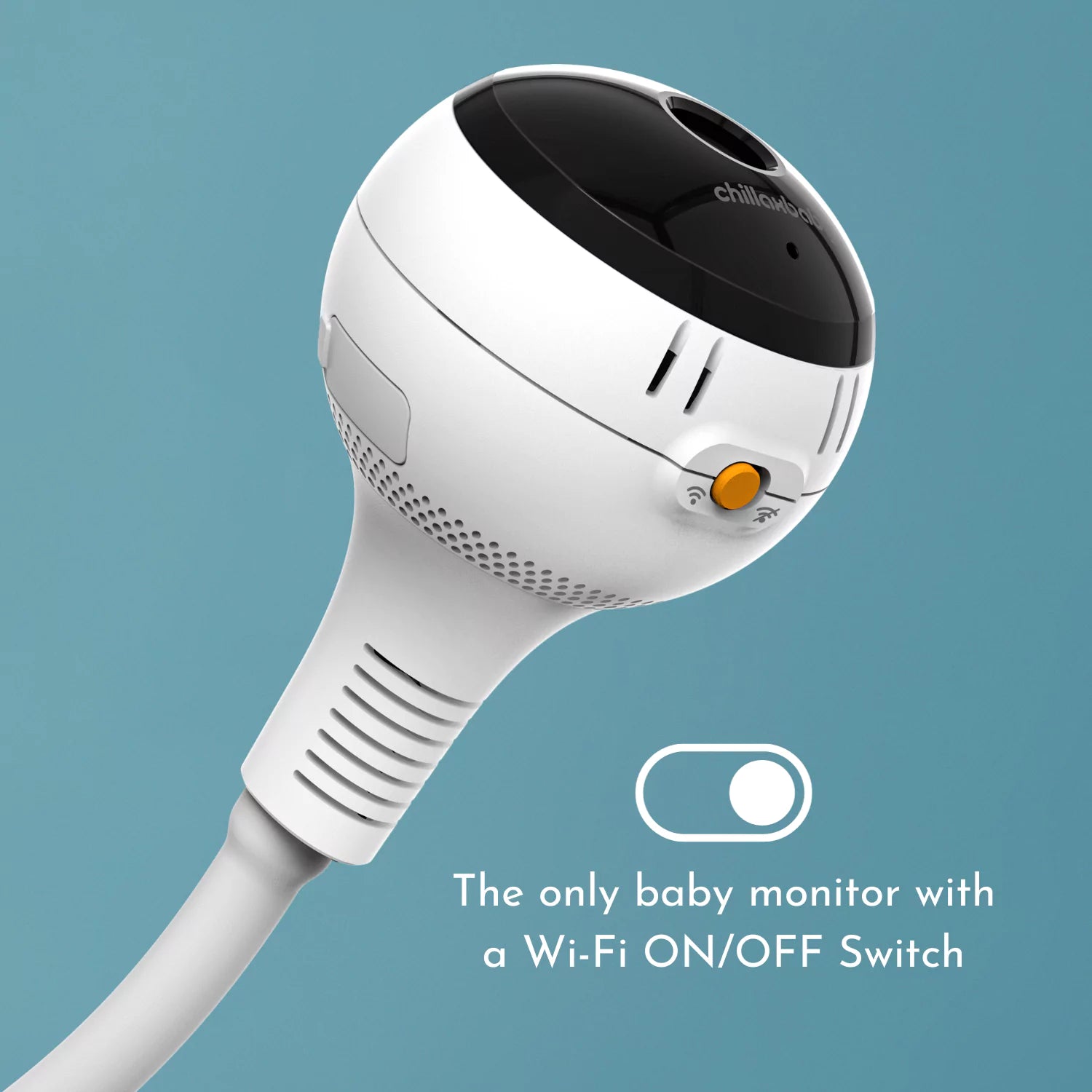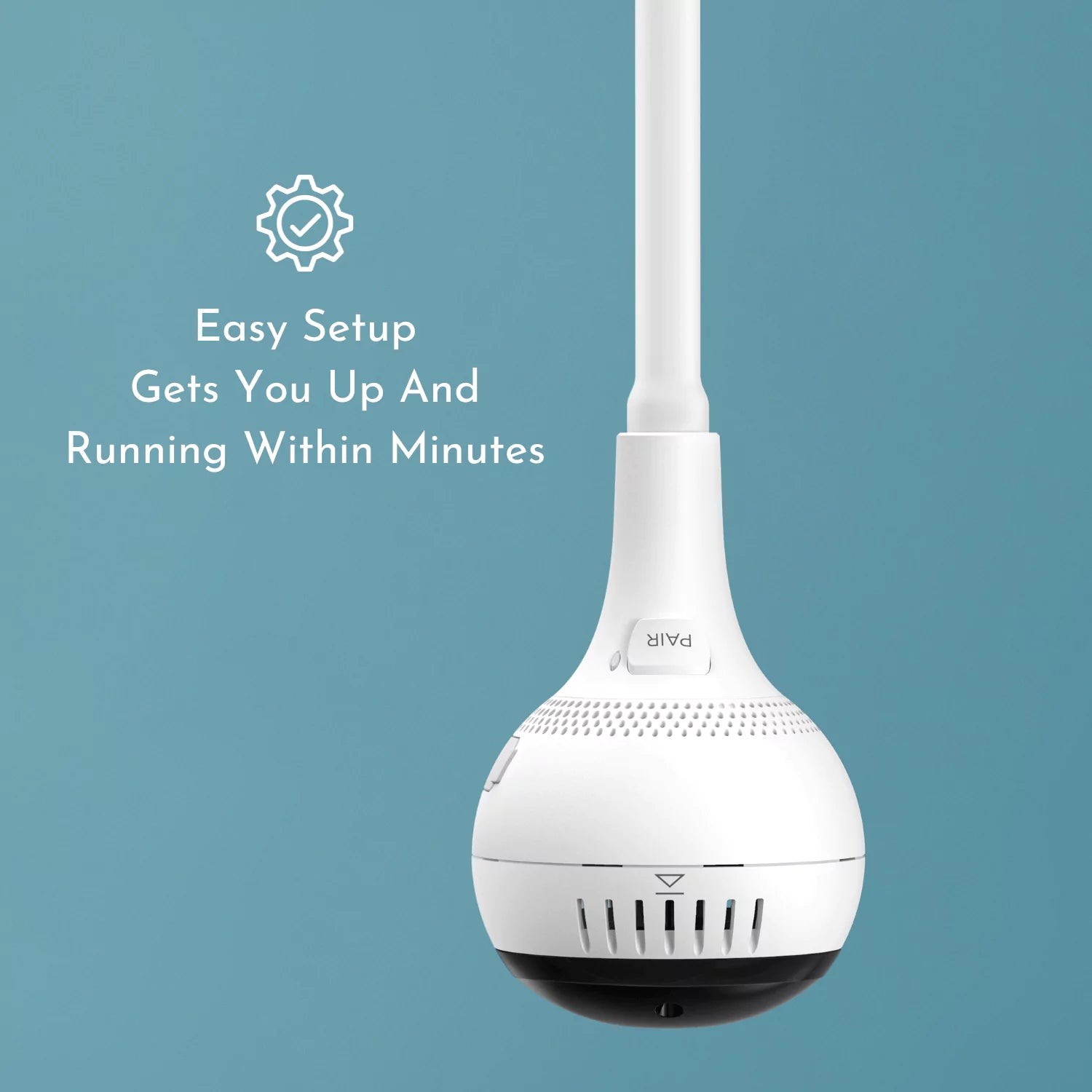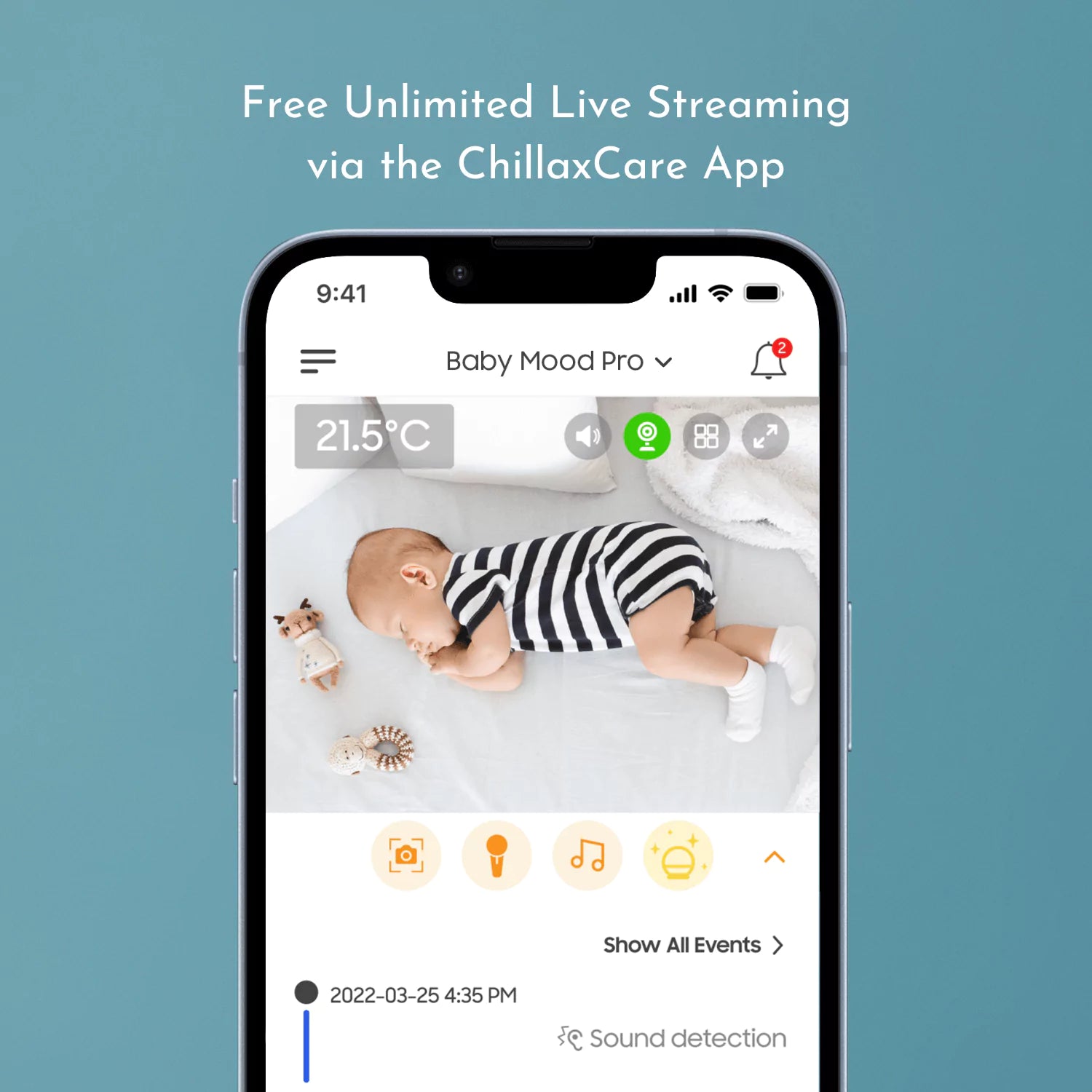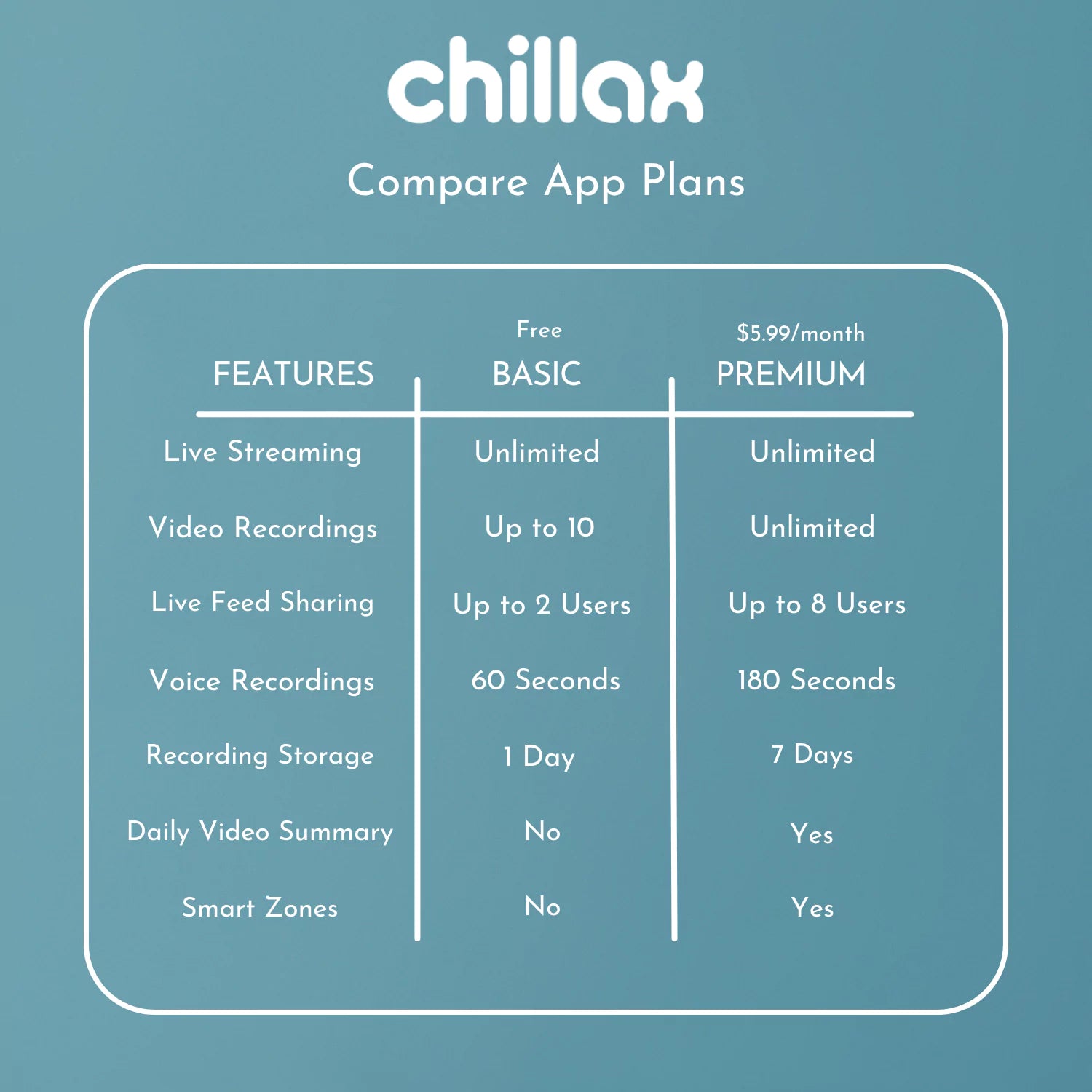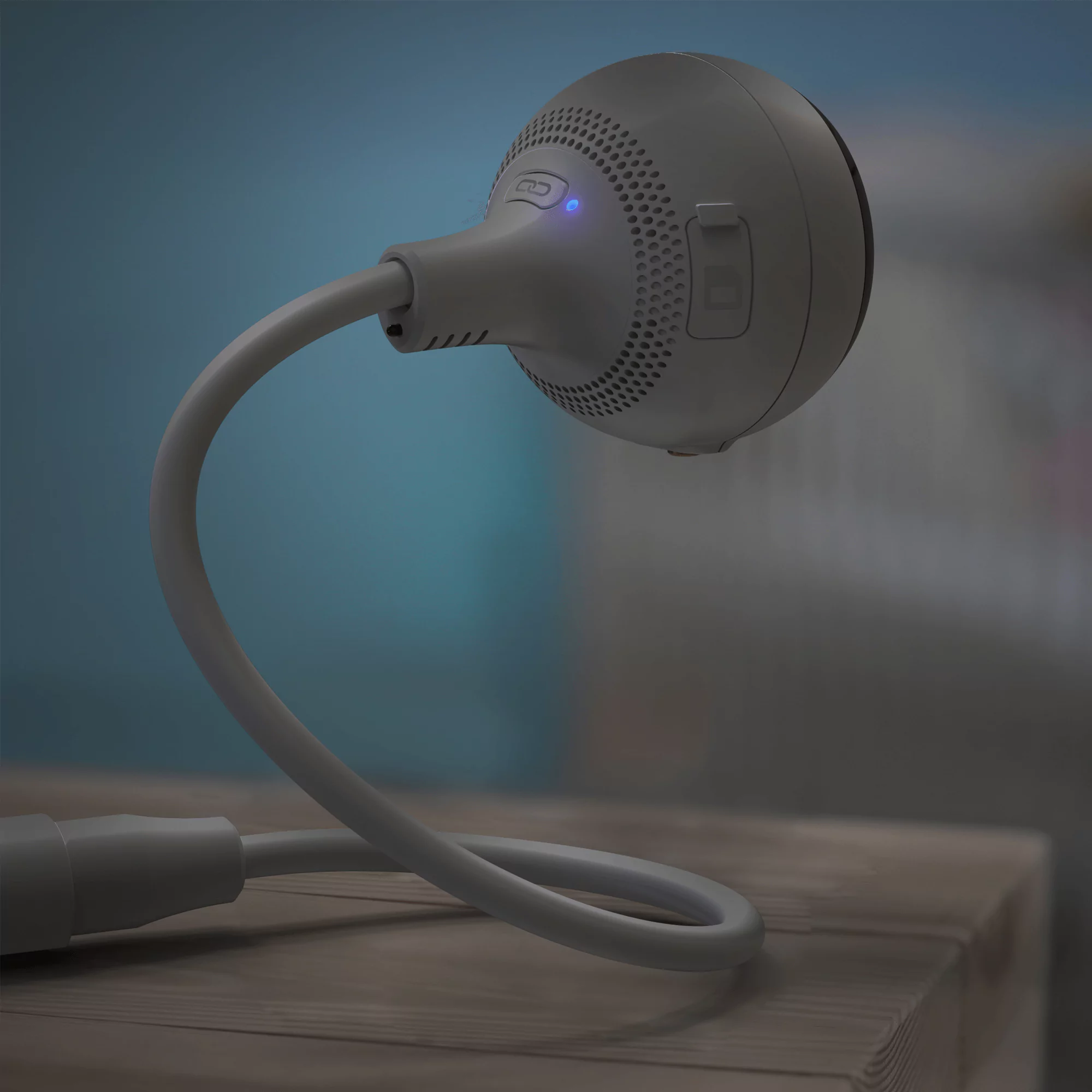 DM681 Giraffe Pro
The DM681 Giraffe Pro is the ultimate portable baby and home monitor with amazing flexibility and range. Enjoy crystal clear visuals on the handheld monitor or within the ChillaxCare app. With a range up to 1,200 feet on the parent unit, you won't ever have to worry about dropped connections. Get the best angles with the flexible gooseneck camera and bring it anywhere you want by plugging it into a power bank, computer or literally any USB outlet. Giraffe Pro is baby monitoring flexibility at it's best!
Flexible Smart Baby Monitor with Multipurpose Clip Base & Video Parent Unit
Keep an eye on your little one with the portable Giraffe Cam that features a flexible gooseneck camera to easily adjust to your desired viewing angle. The Giraffe Cam lets you plug into any USB port, or, attach it with the multipurpose base and safely clip on your crib for bird's eye view of your baby. Use the included video parent unit monitor to always have a perfect view of your child. 
*Add an additional Giraffe Cam to turn this into a dual-camera baby monitor.
Product Name: DM681 Giraffe Pro
Compatible with App (WiFi Enabled): Yes
Product SKU: Giraffe Pro
Monitor Size: 4.3"
Remote Access Sharing: Yes
WiFi ON/OFF Switch: Yes
Auto Dimming LED: Yes
Two-Way Talk: Yes
Infrared Night Vision: Yes
Room Temperature Monitoring: Yes
Digital Zoom: Yes
Additional Storage: Micro SD Card up to 32GB
Giraffe Pro Camera
Clip-On Base
4.3" Parent Unit Monitor
Power Adapters
Quick Start Guide
Enjoy a Range up to 1,200-feet
Extended Range
The Giraffe Pro features one of the longest range baby monitor screens on the market with a range up to 1,200-feet. Bring it anywhere in your home or even outdoors and forget about dropped connections.
Twist & Turn It Any Way You Like
Flexible Gooseneck
With the Giraffe Pro's flexible gooseneck, you can easily get a view of any angle of the room. Just twist and turn it any way you like and it will keep it's shape at all times.
Quickly toggle Wifi Connectivity On or off
Privacy When You Need It
When it comes to WiFi baby monitors, you can never be too cautious. This is why we created a WiFi toggle switch, built right into the baby camera. Want that extra peace of mind - just switch the WiFi to off and it instantly becomes a non-WiFi baby camera.
Say goodbye to the annoying LED light
Auto-Dimming LED
All of our baby cameras come with an auto-dimming LED that dims in darker rooms. Say goodbye to annoying LED lights that shine in your baby's face and say hello to a good night's sleep.
Unlock even more features with the
ChillaxCare App
Pair your baby monitor with the ChillaxCare app to watch the live feed from anywhere. Setup a baby journal for your little one to track all of their milestones, share remote access with loved ones and receive alerts when sounds or motion is detected.
Not only is the camera on this great, but the display is amazing. It is extremely clear and provides a huge screen in comparison to many other models available. The camera itself is extremely maneuverable and allows you to see your child in any crib.
The 2-way audio system is incredibly useful as I can hear my baby's sounds and speak to her too. It comes in handy when they're restless or crying and need comforting. Overall, I'm extremely happy with this Baby Monitor and highly recommend it to other new parents. 
I like this baby monitor because of the clip feature, it's always hard to position baby monitor cameras because they are stiff and makes it had to adjust angles to face the baby's crib. This monitor is very easy to set up and take with you from room to room.