One App for All Your Parenting Needs.
Download our free ChillaxCare app to watch your baby monitor's feed from anywhere, track diaper changes, feedings, stay up to date with parenting trends and so much more.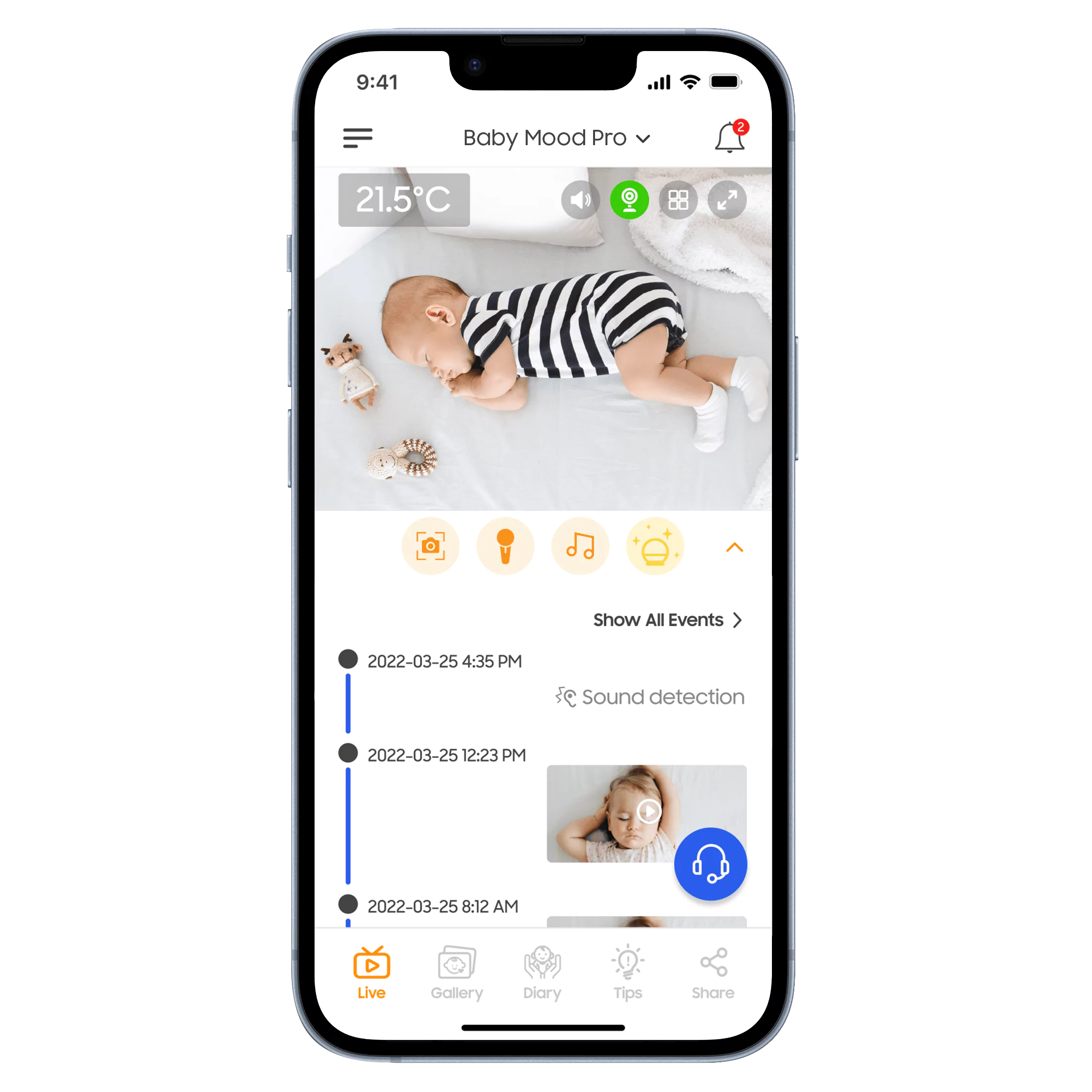 Quickly navigate through the various options
User-Friendly
With our user-friendly interface, you can quickly find the features you need when you need them. Talk to your child with the two-way talk, turn on the night light remotely, play lullabies, grab snapshots or video recordings and more. With the ChillaxCare app, you will easily see sound & motion events along with automatic recordings. You can even watch multiple cameras at once with our split-screen option!
Flip your phone to get a better view
Landscape Mode
Want to get a better view of your child? Just flip over your phone and enter landscape mode to go fullscreen. All of the main features remain available while browsing in landscape mode, plus you can easily pan/tilt the camera or even zoom in to get an even closer look.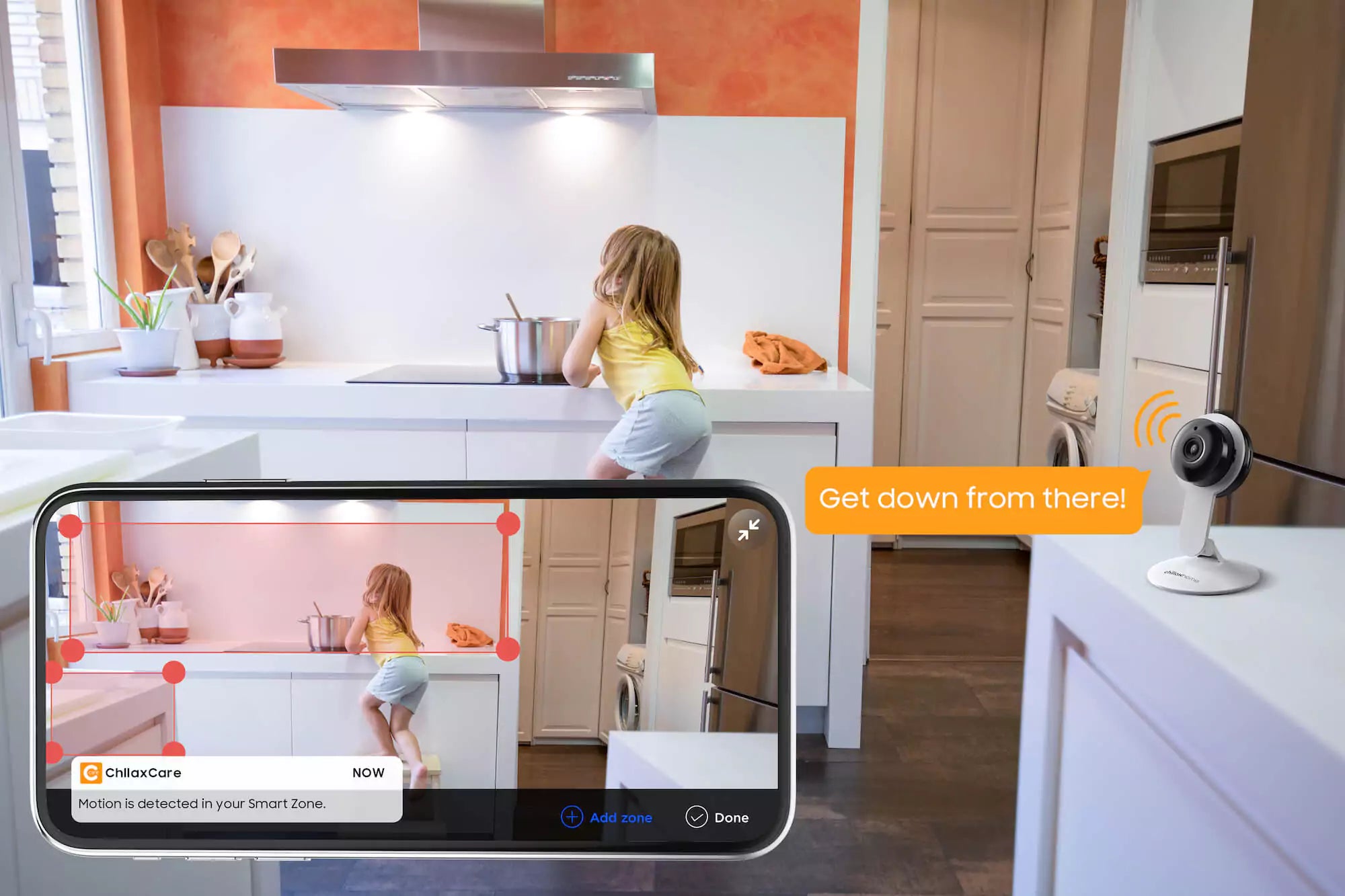 Get Better notifications with Smart Zones
Smart Zones
Setup Smart Zones in the ChillaxCare App and only get notified when motion is detected in those areas. Setup Smart Zones around doors, windows and anywhere you need to be alerted about.
Upgrade to Premium to unlock the full potential of your device
Compare Plans