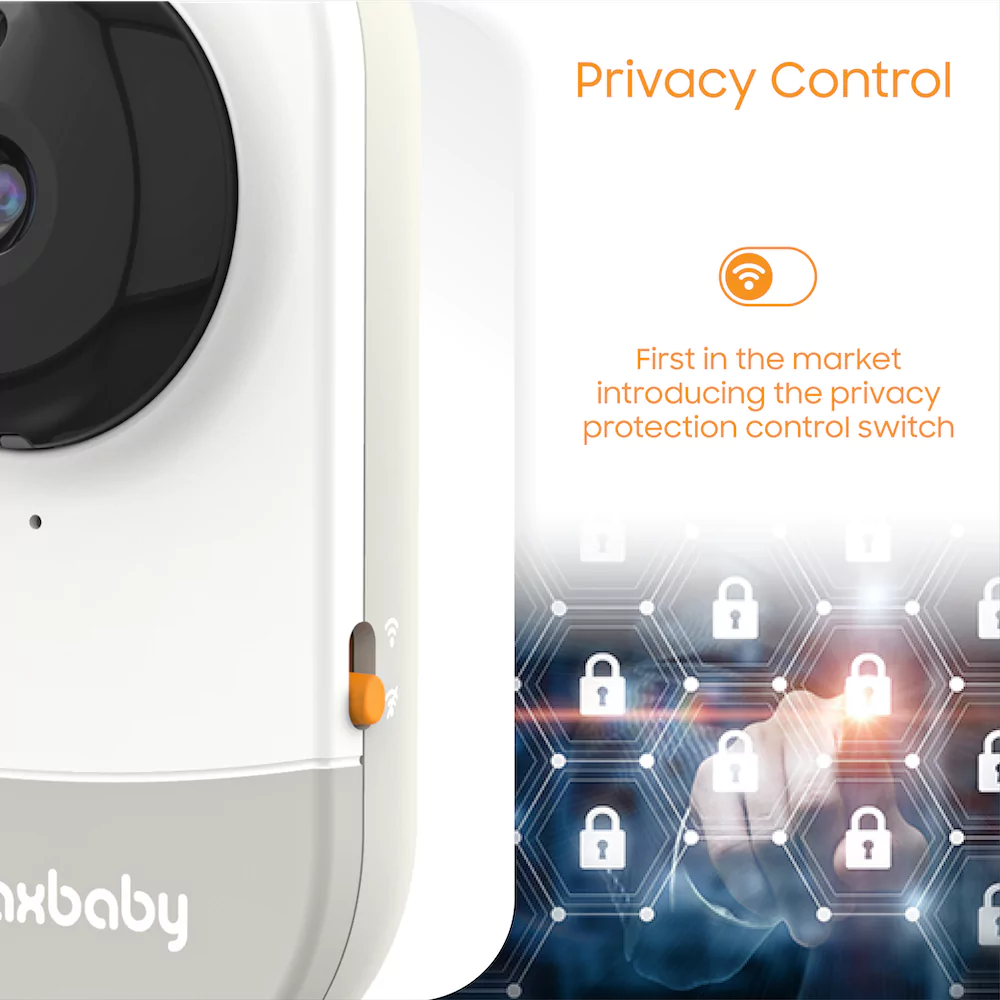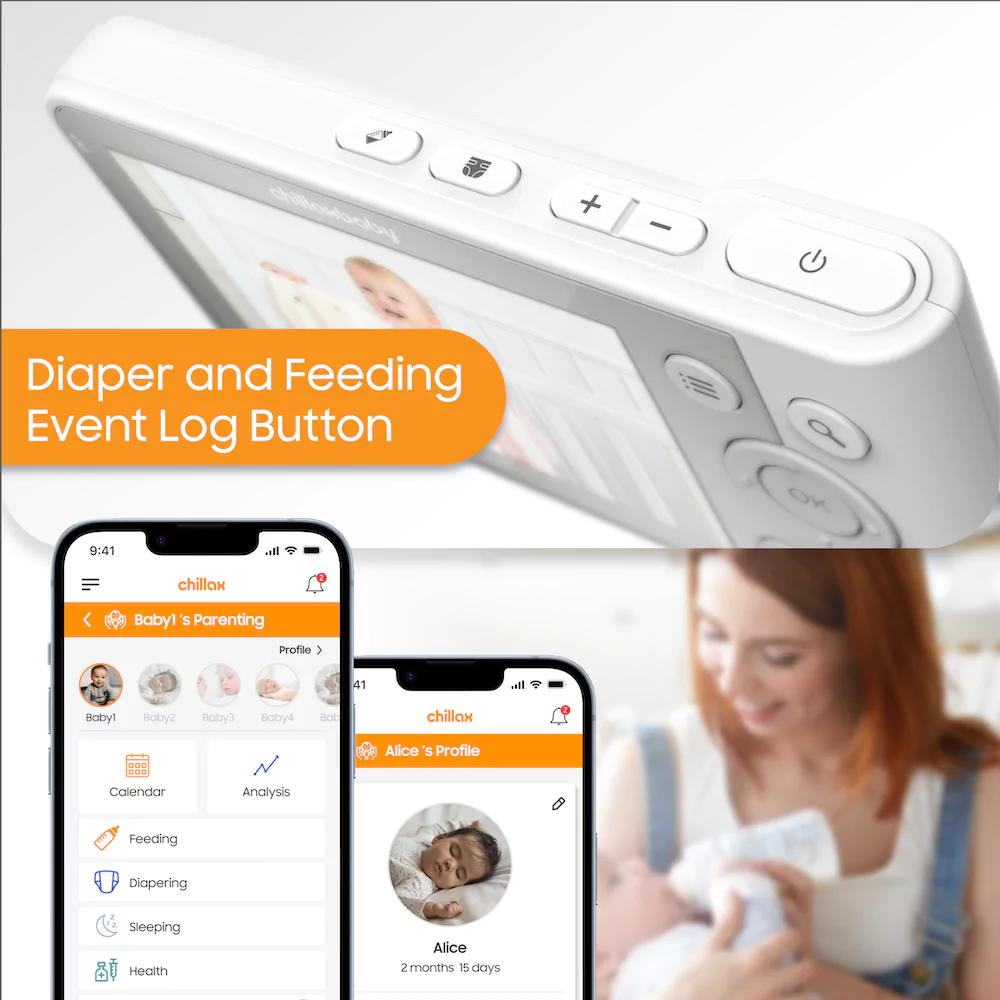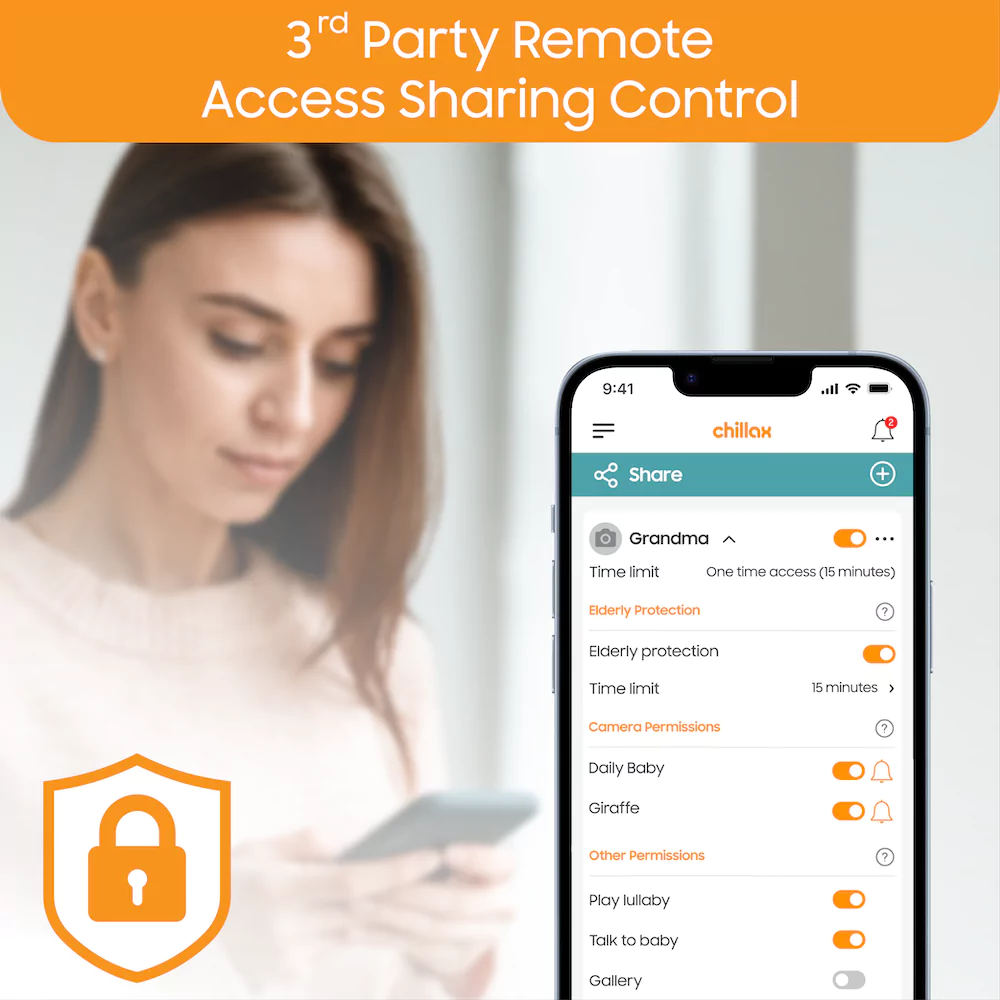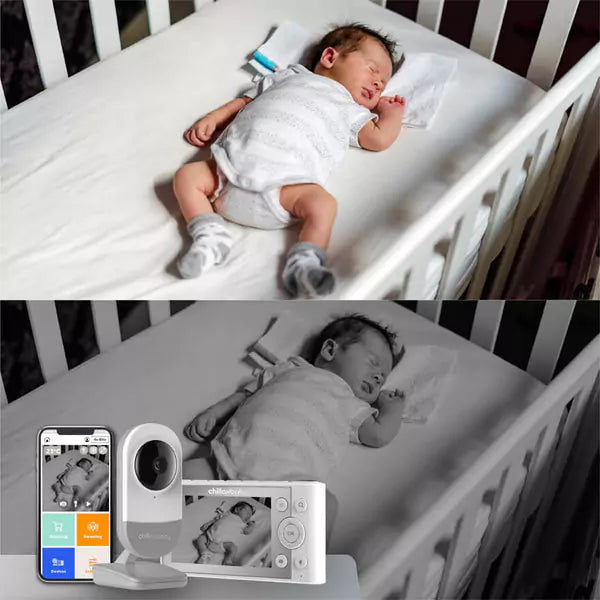 DM640 Daily Baby
Introduce peace of mind to your parenting routine with the DM640 Daily Baby Monitor. This reliable long-range monitor offers excellent battery life and excellent screen quality, giving you the confidence to keep watch over your little one. Enjoy worry-free parenting with the DM640 Daily Baby Monitor!
Smart Baby Monitor with 4.3" Screen

Keeping an eye on your baby has never been easier. Whether you're in another room or at work, this WiFi video baby monitor system lets you stay in the know through the phone app or see it all on the 4.3" parent unit screen, which includes all the features you need at an affordable price.
Product Name: DM640 Daily Baby
Compatible with App (WiFi Enabled): Yes
Product SKU: OL-EMY1-1ALY
Monitor Size: 4.3"
Monitor Range: 1,200 feet
Remote Access Sharing: Yes
WiFi ON/OFF Switch: Yes
Auto Dimming LED: Yes
Two-Way Talk: Yes
Infrared Night Vision: Yes
Room Temperature Monitoring: Yes
Digital Zoom: Yes
Additional Storage: Micro SD Card up to 32GB
Baby Camera
Handheld Parent Monitor
Charging Adapters
Quick Start Guide
A Parent Unit you can count on
Clarity & Battery Life
With Daily Baby's 4.3" parent unit and a crystal clear resolution, you will always be able to see what your little one is up to. Plus, the extra long battery life means you can watch over your children day and night.
Quickly log events with the press of a button
Diaper & Feeding
With the built-in event logging buttons directly on the parent unit, you can log diaper changes and feedings with a single button. Track it all in our ChillaxCare app.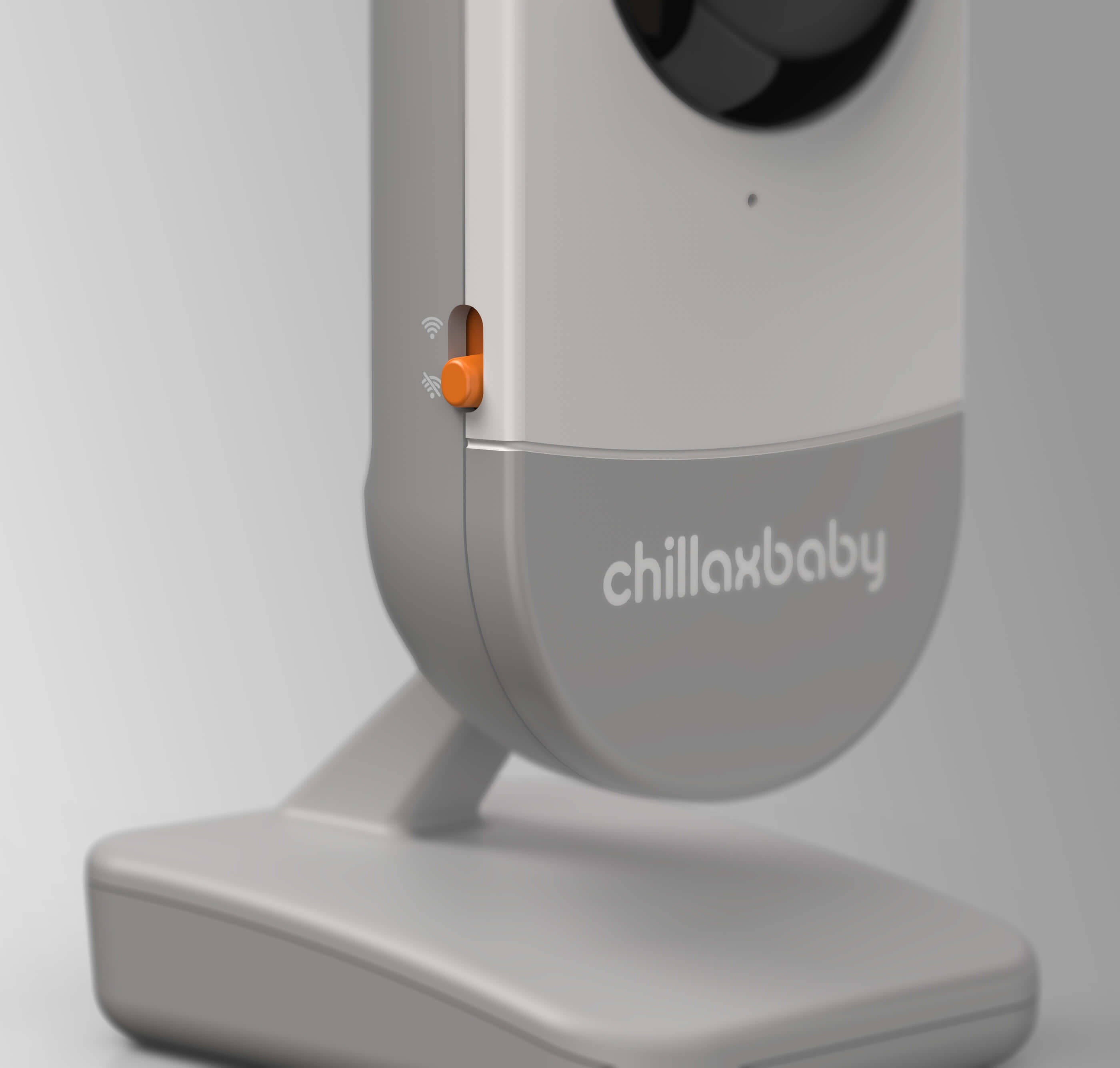 Quickly toggle Wifi Connectivity On or off
Privacy When You Need It
When it comes to WiFi baby monitors, you can never be too cautious. This is why we created a WiFi toggle switch, built right into the baby camera. Want that extra peace of mind - just switch the WiFi to off and it instantly becomes a non-WiFi baby camera.
Say goodbye to the annoying LED light
Auto-Dimming LED
All of our baby cameras come with an auto-dimming LED that dims in darker rooms. Say goodbye to annoying LED lights that shine in your baby's face and say hello to a good night's sleep.
Unlock even more features with the
ChillaxCare App
Pair your baby monitor with the ChillaxCare app to watch the live feed from anywhere. Setup a baby journal for your little one to track all of their milestones, share remote access with loved ones and receive alerts when sounds or motion is detected.
I like that it is easy to set up and I can be anywhere in my 1200 sq. ft. house and stay connected. It gives me a very clear live feed which is a lot better than the pixelated ones I had in the past.
The best thing about the daily baby cam is the LED light that automatically dims in the dark, I used other baby monitors for my first born and there's always this harsh red light when using it at night.
Everything about this baby monitor is awesome! The quality of this large screen in both day and night vision is brilliant.